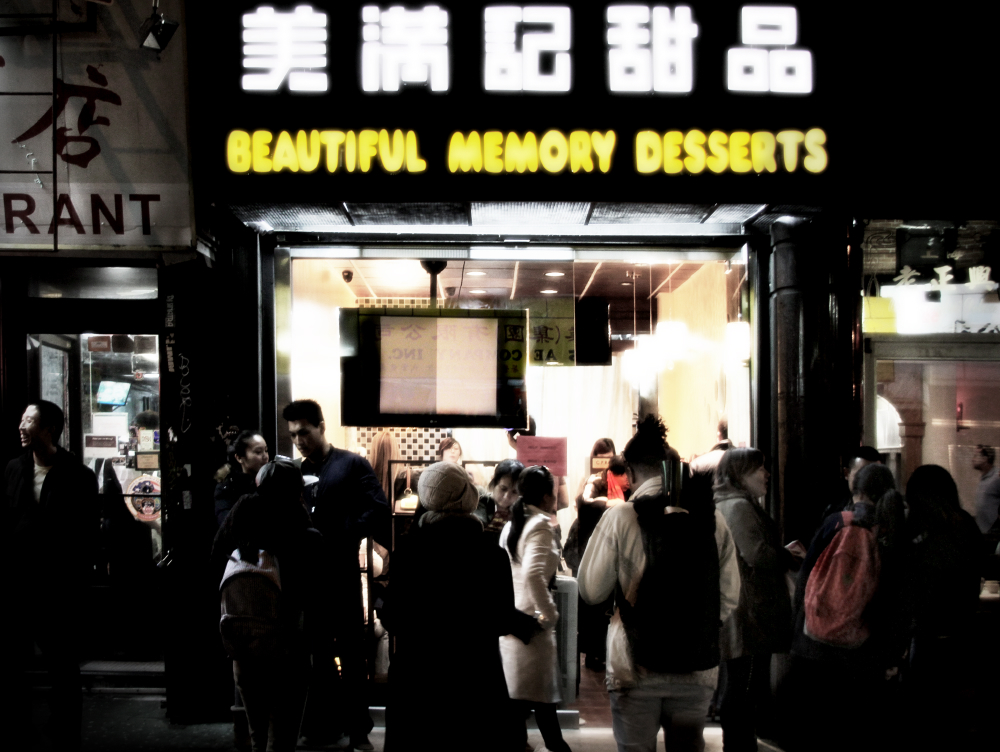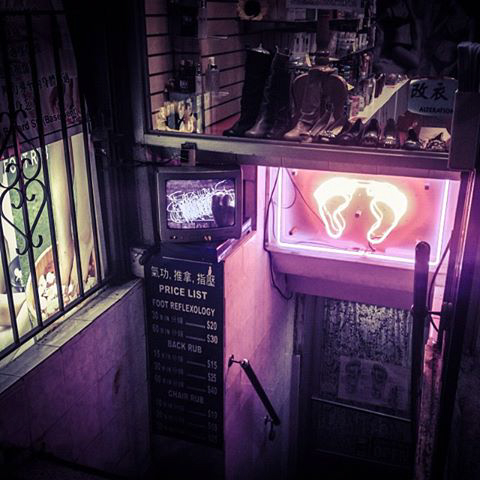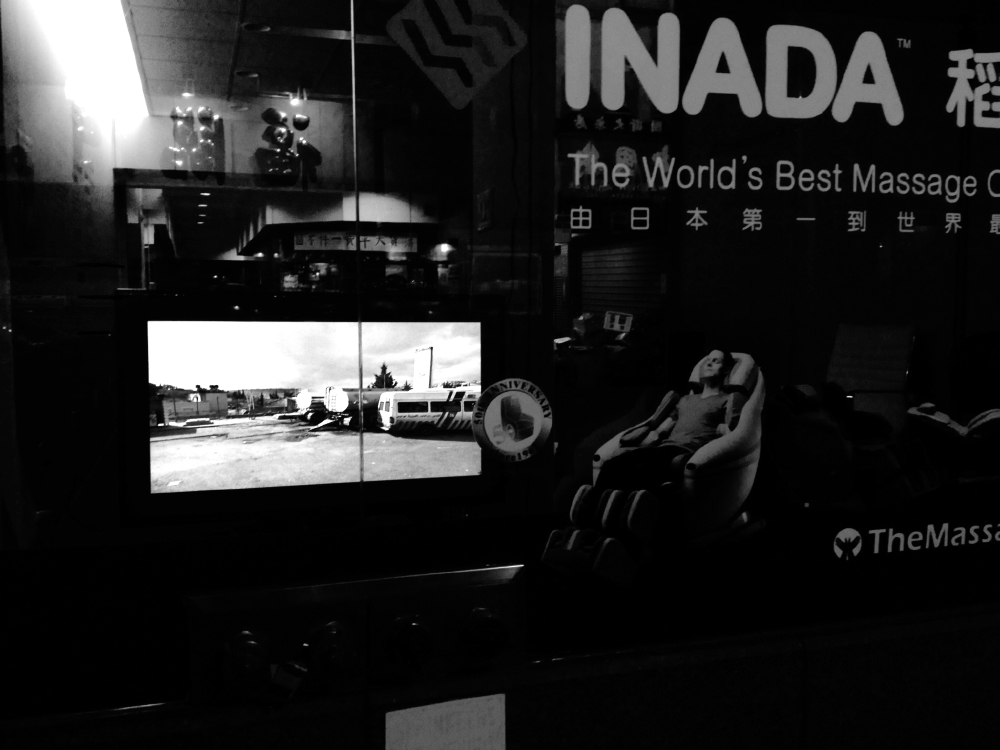 Video Installation
Roles: Producer| Curator | Web Designer
[bodywerk] was a one-night only group show experienced in the heart of Chinatown, amongst the display windows of select massage parlors and beauty salons. Videos created by fifteen New York-based artists played silently in storefronts for viewers to discover.
On a normal evening these screens present massage and salon demo reels, in which objects of intimacy are made public. Bodies are pruned, plucked, plumbed and kneaded; naked for the public to peep on. Pruned, plucked, plumbed; kneaded is art. The moving image has few venues in which it can be viewed intimately, as an art object. [bodywerk] took the demo reel situation and reversed the equation, returning an intimacy to the screen with video art.
Participants were invited to download a map of venues, which was used to navigate through the neighborhood. Due to the intentional vagueness of the maps and obscurity of the screens, participants experienced authentic moments of discovery and often asked themselves "is this art, or is this advertising? What is the intention of this video?"
Over the course of the evening, clusters of viewers began to form a transient community via video-hunting. Searching for the artwork separated participants from uninformed passerbys, which allowed for a collective intimacy among each other and with the work.
www.bodywerk.biz
Artists
Allen Cordell| Jake Davidson| Stephanie Dodes| Nathaniel De Large| Maria Hupfield| Paul Gabrielli| Katiuska Melo Green| Pfeiffer McNay| Christopher Michael| Sophia Peer| David B. Smith | Ursula Sommer| George Terry| Liaizon Wakest & Magda Rachwal| Lumin Wakoa| Byron Westbrook